Geodesic Public Domes - BIO DOME concept @ Kazakhstan 2015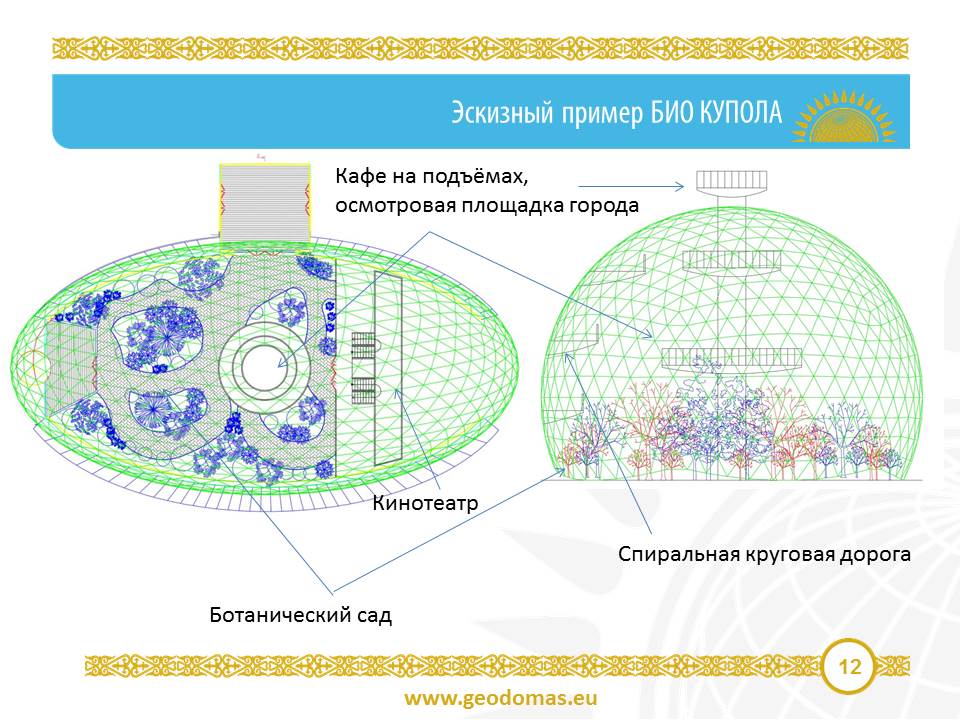 Energy Performance Certificates present the energy efficiency of dwellings on a scale of A to G (newly constructed buildings will have to correspond to class A). Domes fire rating of Class A or Class B roof.
Energy efficient, low-energy consuming
Geodesic domes are sustainable, which is about responsibly managing resources.
Geodesic shelters have been called the most efficient structural design ever conceived because they « do more with less » — less materials and less waste.
The potential is unlimited. Host an amazing event that creates an unforgettable impression, transform your resort into an eco friendly paradise or simply live a sweet life in a beautiful alternative space.
The GEODOMAS Team will gladly answer any questions you might have and offer their creativity and experience to come up with the best solution for your project. Do not hestitate. Get in touch!

Portable Domes
Our
Projects