Portable dome Ø8m for Design Week 2014 Kaunas, Lithuania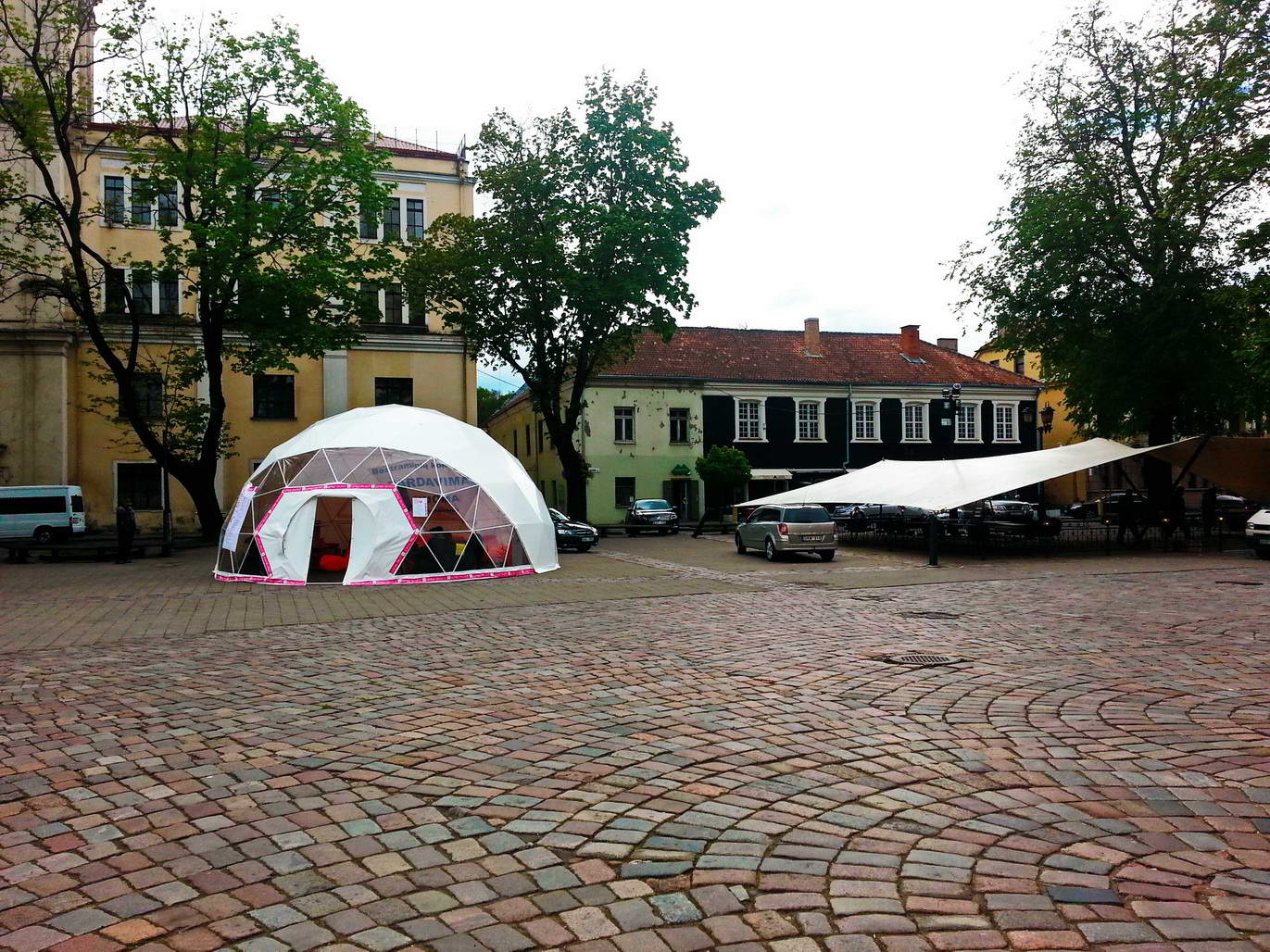 An original dome will be installed at the Town Hall Square during the "Design Week".
In this unique building you will be able to get event program, information about new events.We will answer to your all questions. Space spiced up by great music!
http://www.dizainoforumas.lt/en/about-association/
Portable Domes
Our
Projects