Portable Dome Ø8m for BAQUEIRA/BERNET : VAL D'ARAN, Spain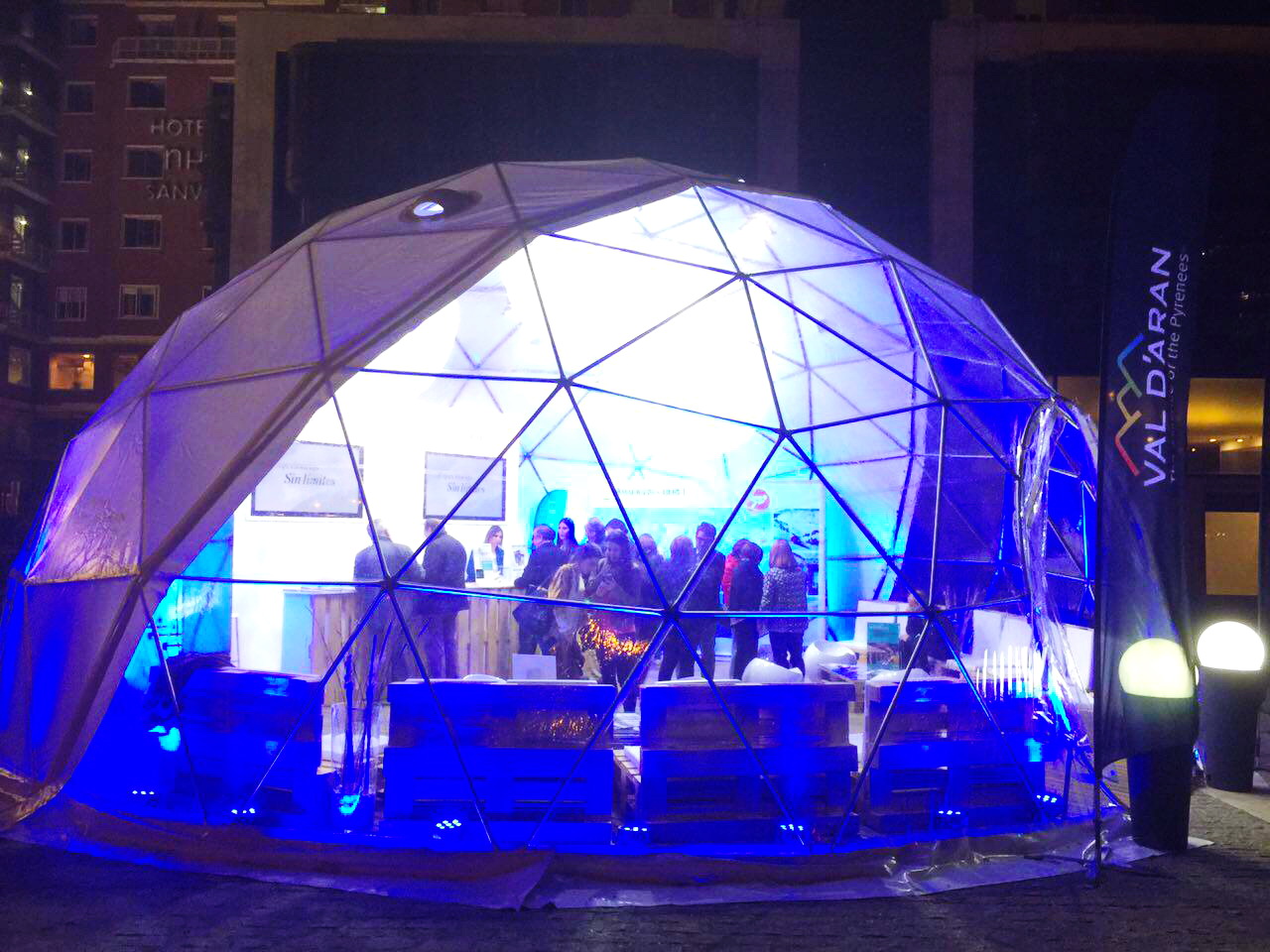 Baqueira Beret, the largest ski resort in Spain
We know that the snow and you have a special relationship. That's why we provide you with the best quality of snow you can imagine. Be captivated by the unique natural beauty of the Atlantic side of the Pyrenees. Baqueira snow and you speak the same language.
The ski resort Baqueira/Beret is located in Val d'Aran (Spain, Catalonia (Catalunya), Lleida). For skiing and snowboarding, there are 150 km of slopes and 5.5 km of ski routes available. 28 lifts transport the guests. The winter sports area is situated between the elevations of 1,471 and 2,510 m.
The Baqueira Beret ski resort is one of the most well-known in Spain. It is also one of the largest and best ski resorts in the Pyrenees. It stretches across Baqueira, Beret and Bonaigua. The slopes at Bequeira Beret are mainly accessed with modern chairlifts. Due to the snow-reliable location, the ski season usually begins in November and goes until the end of April. Ski holiday accommodations are found in the village of Baqueira.
http://www.baqueira.es/

Additional Info
Object address:Spain, Madrid
Technologies:Steel frame elements, Membrane cover
Project date:2015
Floor area, m2:79
Cover area, m2:100
Geometry type:

The GEODOMAS Team will gladly answer any questions you might have and offer their creativity and experience to come up with the best solution for your project. Do not hestitate. Get in touch!

Portable Domes