Wood Portable Dome Ø6m | Litexpo Exposition LEGALETT RESTA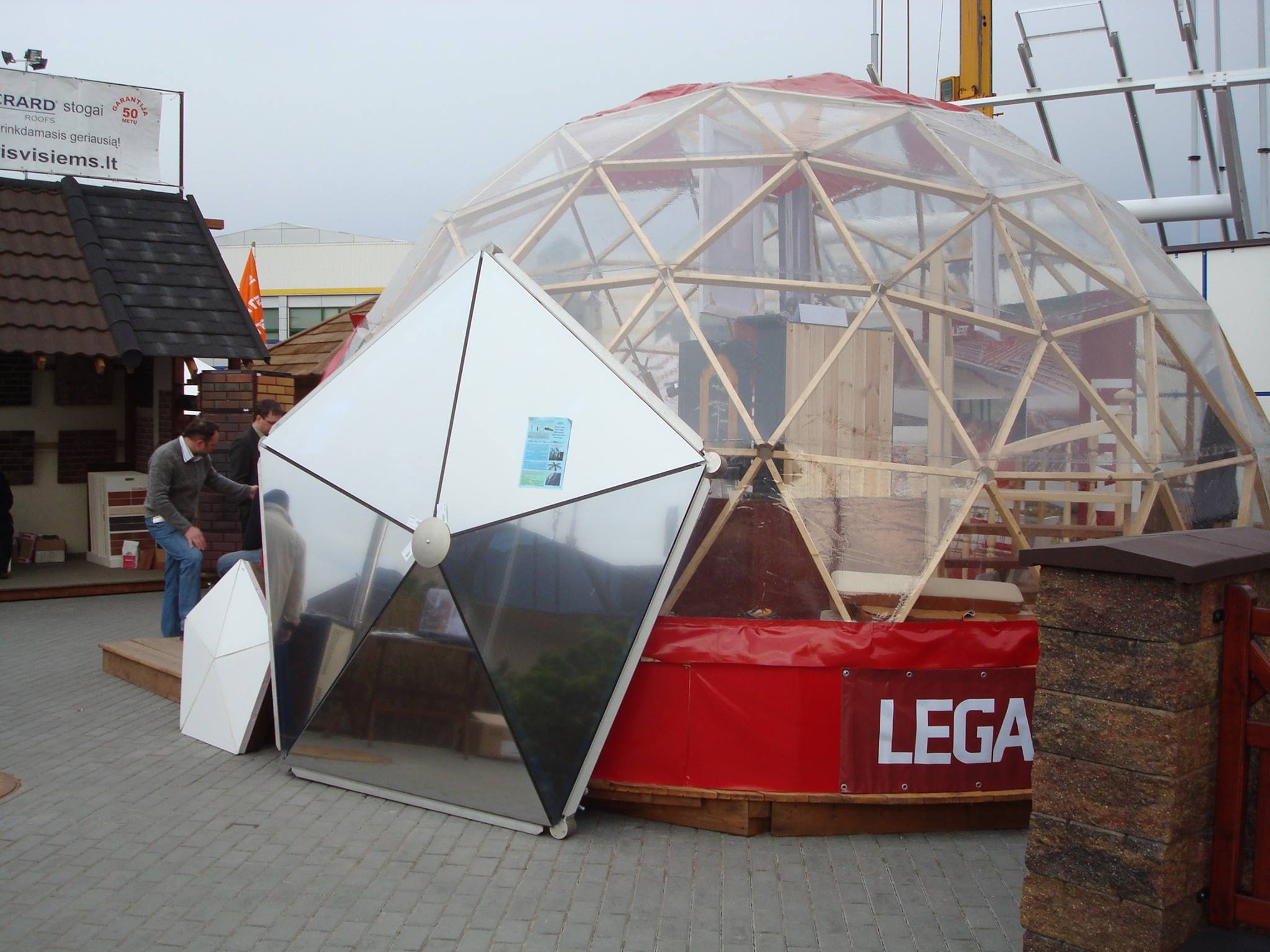 Legalett's GEO-Slab Frost Protected Shallow Foundations ICF & Air-Heated Radiant Floor System is a simple concept:
The Legalett radiant heat system circulates warm air through a network of air piping cast into the insulated monolithic concrete slab foundation which is custom engineered to the building specification. Air is the only heat transport medium, traveling through a closed-circuit, transferring all its dissipated energy in an even, gentle, silent, safe and leak-free manner – far superior to hydronic radiant heating systems. The GEO-Slab insulated concrete slab foundation provides the optimized thermal mass for heat storage and delivery throughout the building in a controlled manner – providing comfort economically.
GEO-Slab Insulated Foundations are ideal for all types of construction including:
Residential construction
Townhouses
Schools
Day Care Facilities
Assembly Buildings
Industrial & Commercial Buildings
Healthcare & Assisted Living Facilities
The foundations are incorporated in the engineered structural concrete slab.
GEO-Slab insulated foundations float on a double layer of high density rigid polystyrene for optimum insulation.
It rests on a well-drained layer of crushed stone to insulate from soil humidity and remove the possibility of mold formation.
The Slab On Grade design is engineered for frost protection. See our Frost-Line Simulation Video to see how this works.
Frost walls are not required – saving both time and money during construction.
http://www.legalett.lt/
Portable Domes
Our
Projects