Ø18m F6 H6,5m Playground Dome - Low Edition | Margis Resort, Trakai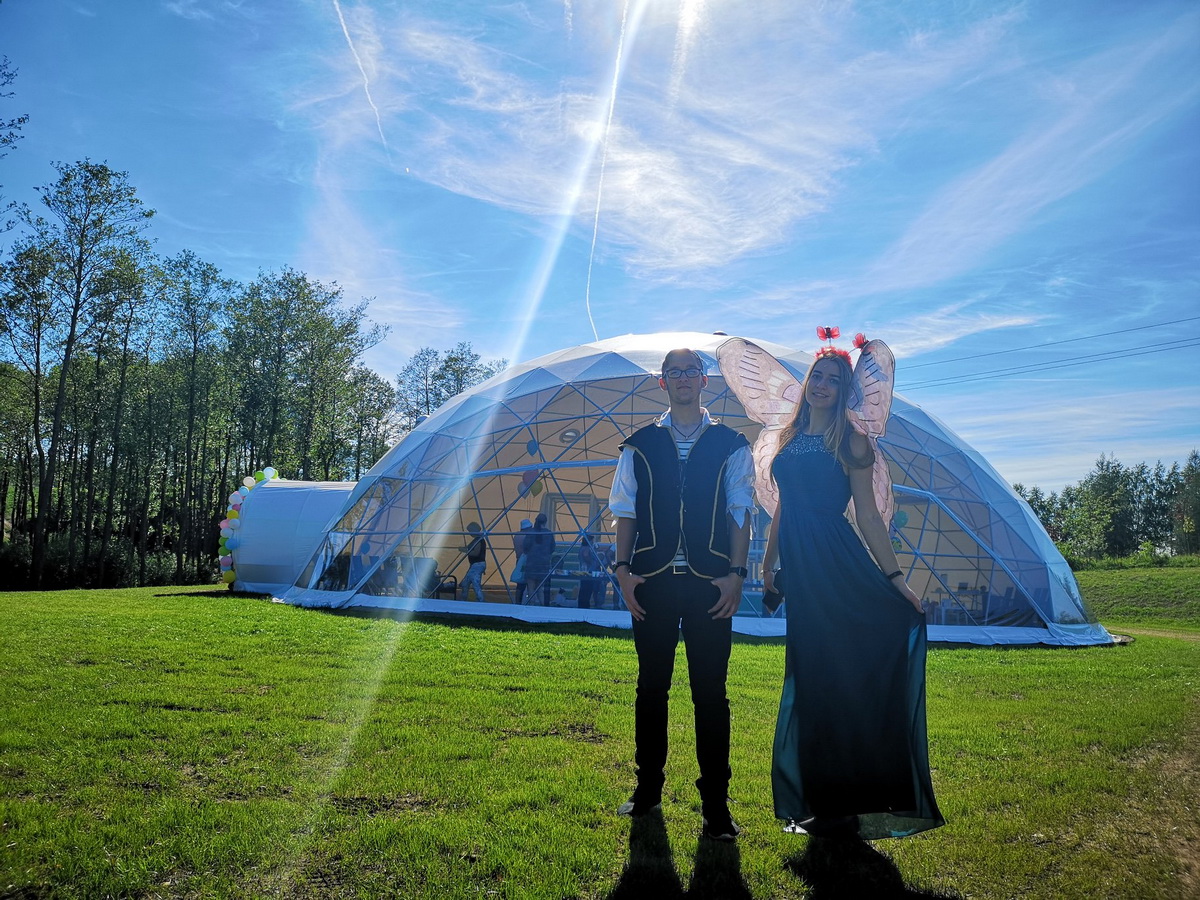 An ideal place to spend warm sunny days and star-filled nights! The place, service, attentive hosts and entertainment for both kids and grown-ups, everything is just perfect!
Would you like to surprise your beloved kids and organize them an unforgettable birthday, christening celebration or other family holiday? We can help! Margio recreational resort offers you to dive into the pleasures of open nature and invite your family to Margio resort. Here you should not fear bad weather, since we have a 254 m2 dome with a childrens playground. A spacious and large, properly managed territory where your little ones can have fun and play, a colorful inflatable trampoline, an area for your holiday feast and water entertainment – what can make your children ones happier?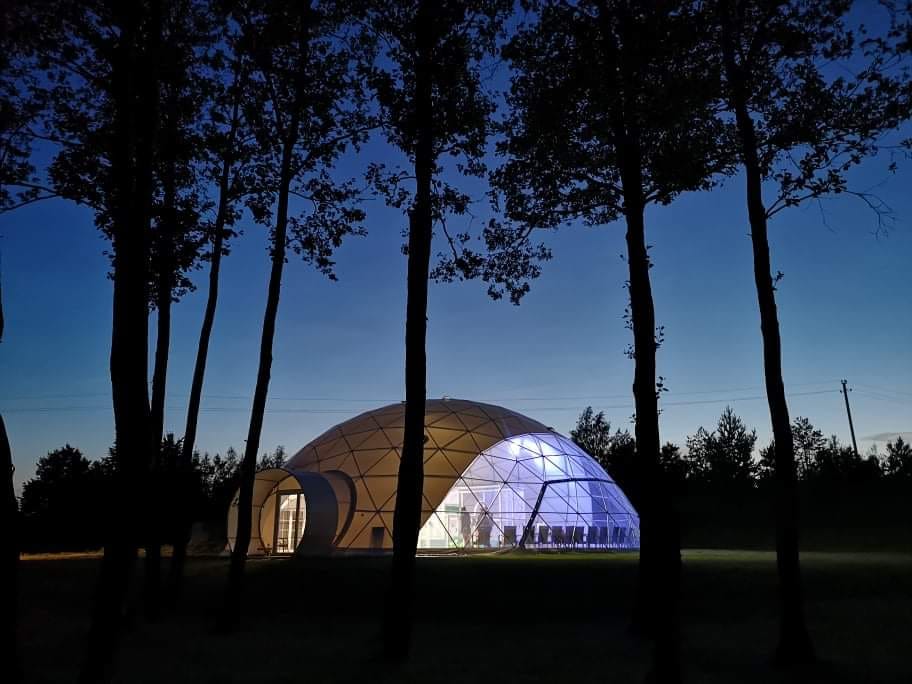 Sauna rent – Margio resort sauna is located in a place of unspeakable beauty at the Margio lake.
Water fun – Mario resort offers you water rides full of excitement on a sport boat on the Mario lake.
Children's parties – Would you like to surprise your loved little ones and organize them an unforgettable festivity?
The GEODOMAS Team will gladly answer any questions you might have and offer their creativity and experience to come up with the best solution for your project. Do not hestitate. Get in touch!

Portable domes
Our Buildings
Projects