Portable Ø8m Dome for Women Alpine Ski Championship 2012 Soldeu, Andorra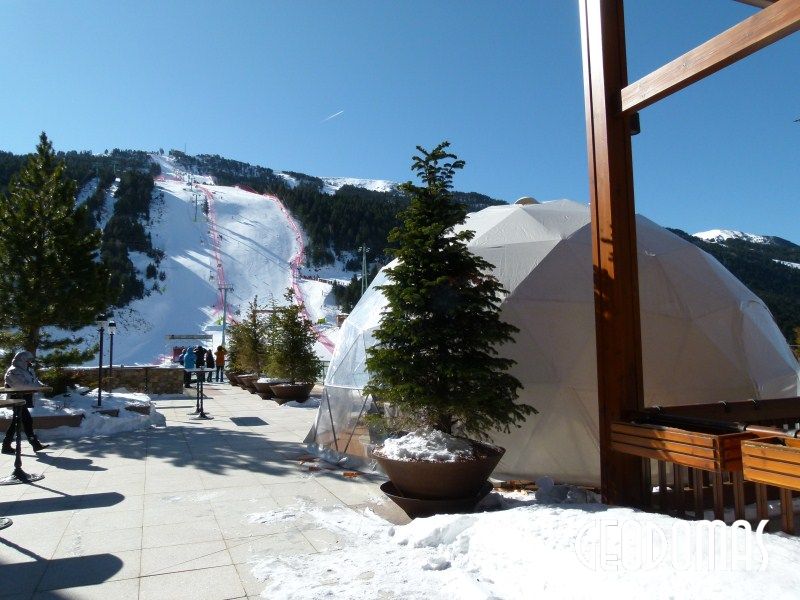 Women Alpine Ski Championship 2012 Soldeu.
Rental of a geodesic dome for our partners in Andorra, Soldeu for 3 days with mounting and dismounting. Dome of 8 meters in diameter, 70% covered by white colored canvas, and the rest transparent canvas.

Additional Info
Object page: GEODOMAS SPAIN
Object address:Soldeu
Technologies: Portable domes
Project date:2012
Floor area, m2:50
Cover area, m2:100
Geometry type:Icosahedron

The GEODOMAS Team will gladly answer any questions you might have and offer their creativity and experience to come up with the best solution for your project. Do not hestitate. Get in touch!

Portable Domes