Cocoon Village | Medora Orbis Camping & Glamping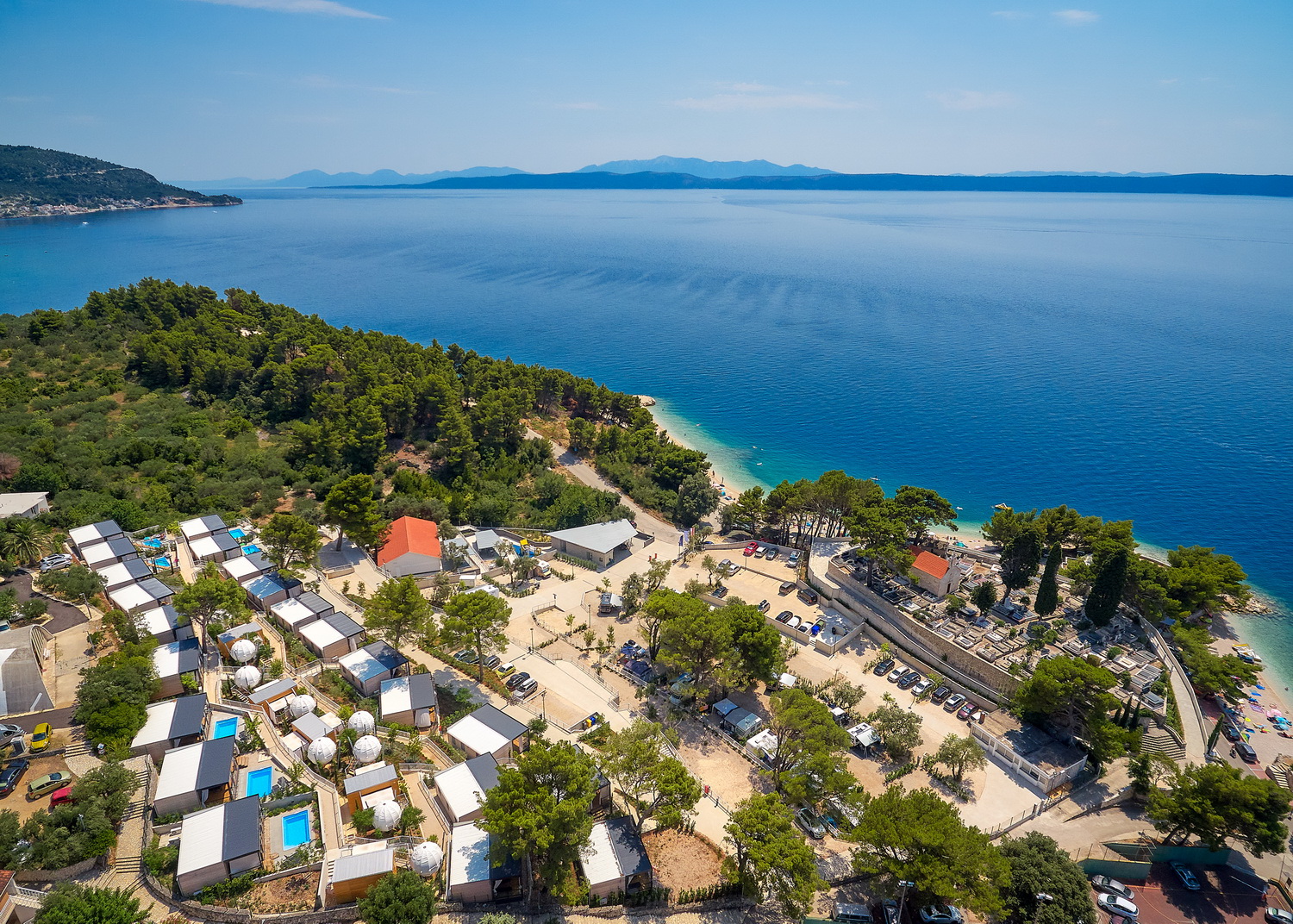 Luxury and adventure – the perfect match
Feel as though you're staying in a dream house and enjoy a completely different kind of camping. A mix of typical camping outdoors with all the advantages that home and modern technology provide, coupled with the indescribable experience of sleeping in fantastic spherical tents, which transforms adventure into a luxury holiday.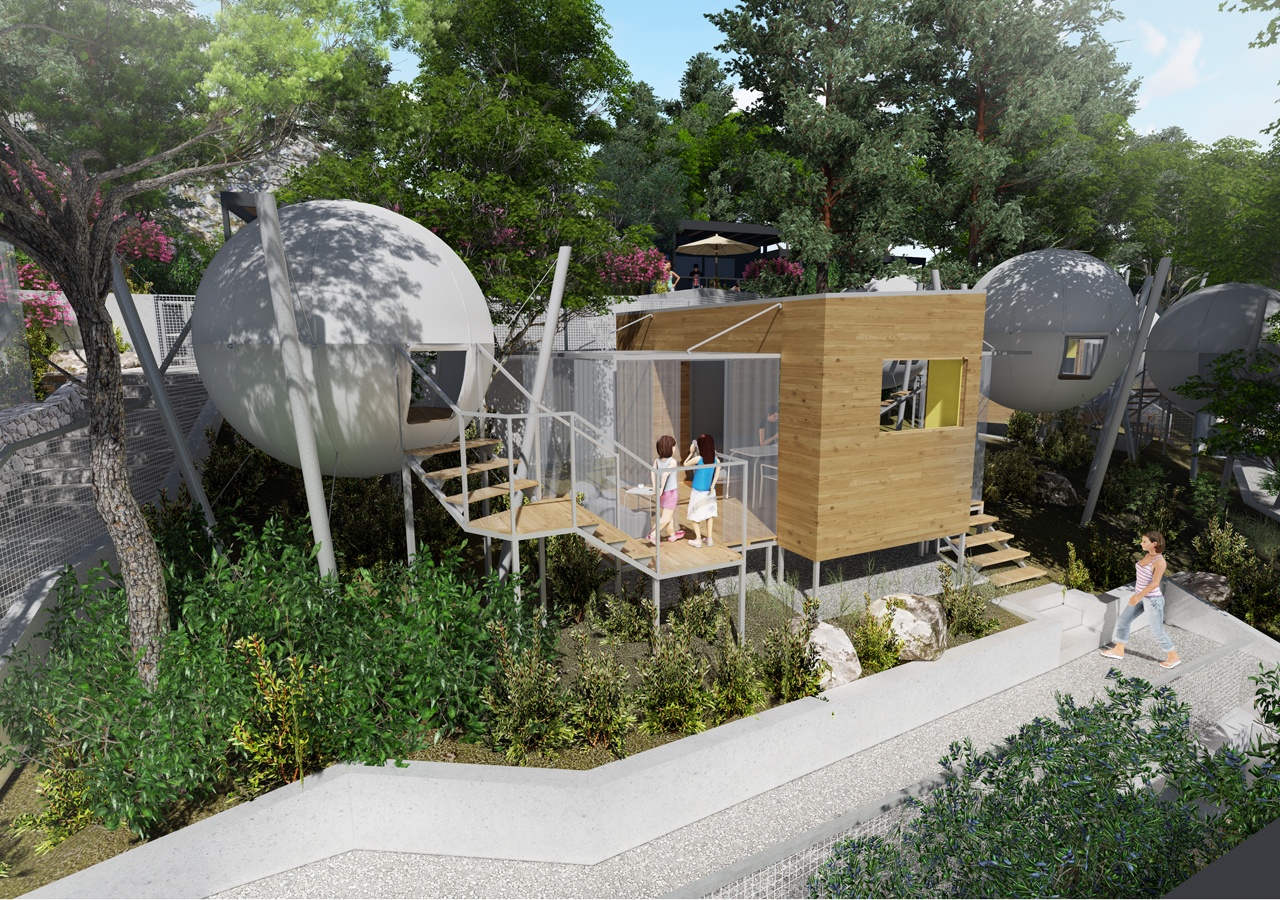 You will find your new holiday home in the spherical tents in the most attractive part of the campsite, which boasts beautiful Mediterranean landscape. These modern and comfortable homes are perfect for nature lovers that desire a cosy and carefree holiday without the usual camping challenges. Still, plenty of adventure awaits you. Sleeping in fantastic spherical tents will allow you to experience unparalleled luxury and adventure at the same time.
Our doors are wide open for your precious cars and pets.
Sleep among the birds with this modern tree house.
Complete with a high-density foam mattress, cotton sheets, duvet cover and wooden floor, the Cocoon Tree makes for the ideal hangout for two adults with the utmost privacy. Place it on the ground with a platform or suspend from above; the spherical structure is made of waterproof canvas tarpaulin and high-density aluminum T6 the same material used in airplane construction and hung from 12 fixing points, six ropes for suspension and six for lateral stability
GEODOMAS concentrates on the product comfort and environmental integration greatly, provides a variety of decoration schemes and tent camp planning services for the interior hotel-style wild luxury tent with exquisite craftsmanship and dialysis of the natural environment, letting you enjoy the freshness and tranquility of nature in the busy life.
ONLINE SHOP
Avec son matelas sphérique d'un diamètre de 3 mètres et une hauteur de 4 mètres, « le Crystal Dome » peut très confortablement accueillir un couple d'amoureux ou même une petite famille pour une nuit. Quel bonheur de s'endormir en écoutant les sons de la nature et en observant les étoiles filantes…