250m2 Geodesic House Ø15m A+ | Maisagala, Lithuania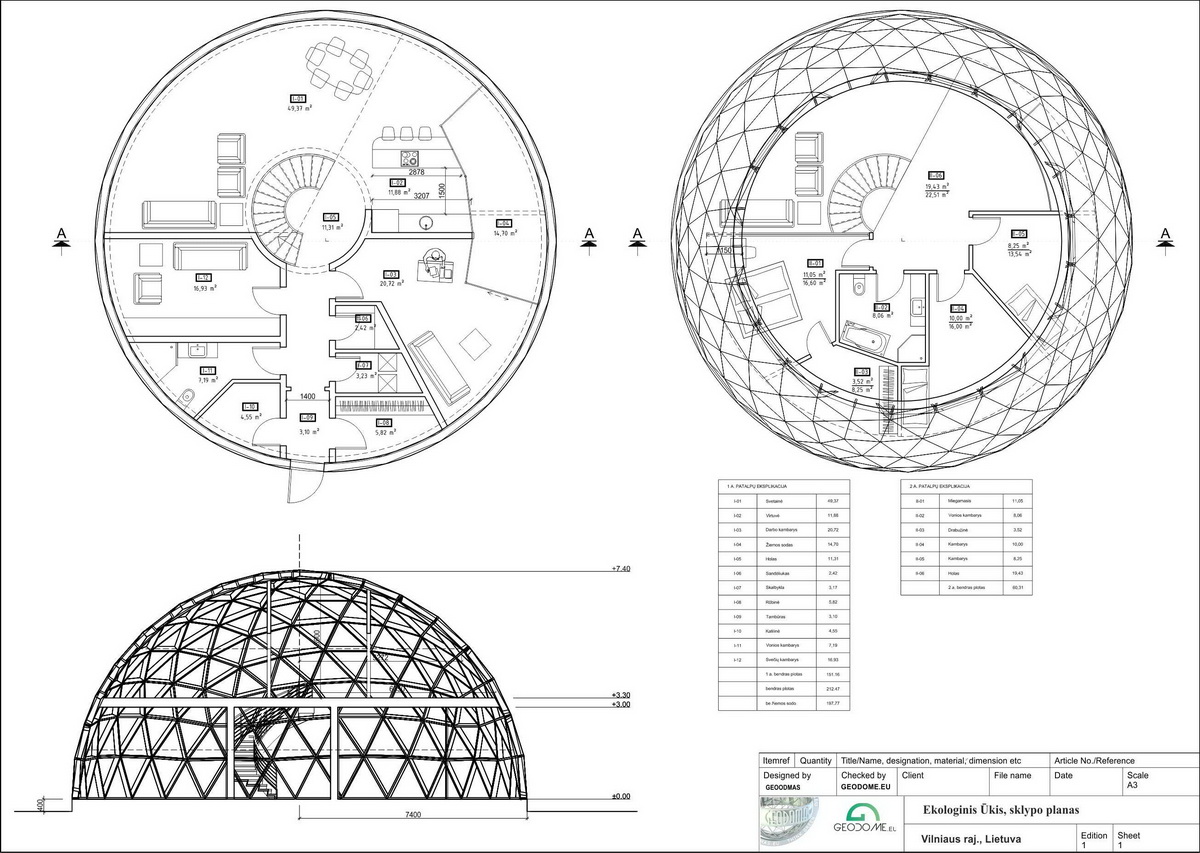 You can find eco-friendly, sustainable, and locally made and grown products on shelves in almost every store these days. So perhaps it's no surprise that some people want to make the buildings themselves more in tune with the environment, too. Or it could simply be that people just really like the idea of living inside giant soccer balls, which is what geodesic domes look like. In short, geodesic domes are structures that look like half spheres made up of many triangle supports.
Private dining geodesic house Ø15m & Ø8m sauna, farmer's farmstead – for family rest.
The dome house is a nice place to relax, relax, enjoy a sauna
A + House Design, Territorial Planning, Building Permits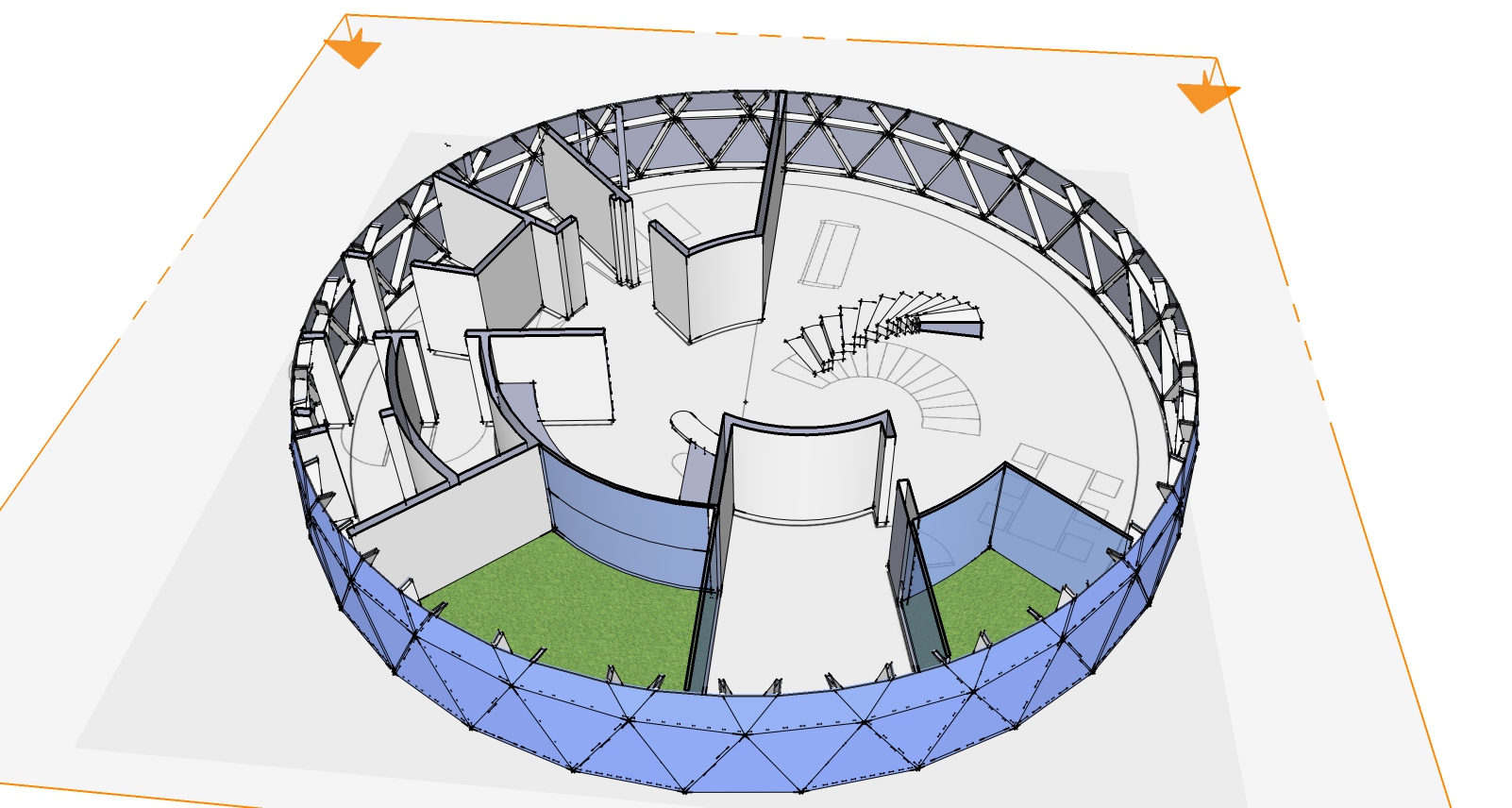 We produce the highest quality and top-level architectural projects for the commercial, housing, healthcare and education markets. Design and construction of space frames, domes, shells and free-form structures whose products meet the requirements of sustainable buildings. Geodomas maintains high engineering standards and talented management to consistently ensure that the design, construction and maintenance requirements of each design and application are accessible.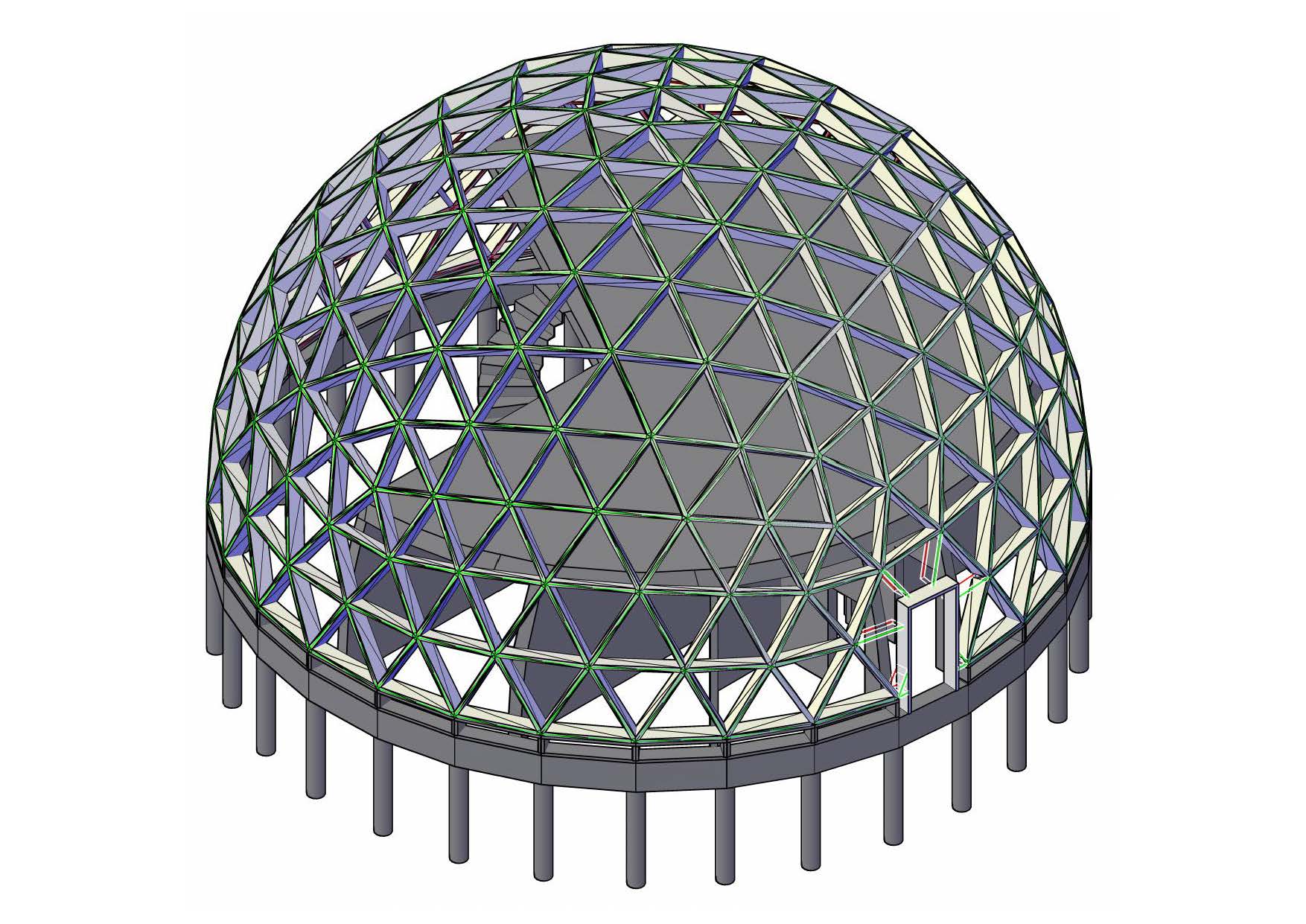 We ship resort structures around the world for all kinds of purposes. No matter where your resort or camp is located – whether on water, rocks, desert, sand, grassy plains, tropical beach, ice field or dense rainforest – we will ensure that it is designed, built and built to be environmentally and economically sustainable, secure and durable.
ONLINE SHOP
Homes For Life
Our Buildings
Projects