Eastern Economic Forum Ø22m Geodesic Dome, 2017 | Vladivostok, Russia
6– 7 September 2017, Vladivostok, Russia
OBJECTIVES OF EEF:
To improve relations between the international investment community, Russian business, and Federal and local governments
A comprehensive expert assessment of the economic potential of East Russia, as well as the improvement of the competitiveness and investment attractiveness of the region, both at the Russian and international level
The presentation of new conditions for investments and doing business by means of exclusive procedures created for East Russia – the Territory of Priority Development and the Free Port of Vladivostok
The Forum will be initially held from the 6th through the 7th of September 2017 on Russky Island in Vladivostok in accordance with Decree No. 250 of the Russian President of May 19, 2015.
https://forumvostok.ru/en/main-page/
OCTADOME Ø22m F14 GEODESIC DOME FRAME
Project partners :
Project management: ООО "Звездный путь"

We produce the highest quality and top-level architectural projects for the commercial, housing, healthcare and education markets. Design and construction of space frames, domes, shells and free-form structures whose products meet the requirements of sustainable buildings. Geodomas maintains high engineering standards and talented management to consistently ensure that the design, construction and maintenance requirements of each design and application are accessible.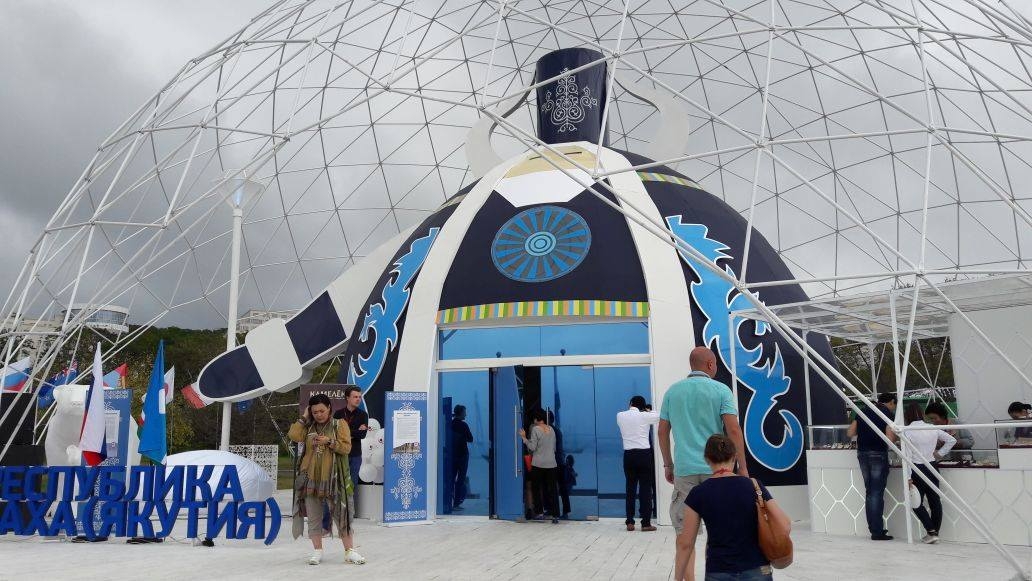 We ship resort structures around the world for all kinds of purposes. No matter where your resort or camp is located – whether on water, rocks, desert, sand, grassy plains, tropical beach, ice field or dense rainforest – we will ensure that it is designed, built and built to be environmentally and economically sustainable, secure and durable.
ONLINE SHOP
Investments Projects
Our Buildings
Projects