Dome Roof's For Tennis Court | Single courts, 2, 3, 4 or more courts
Our tennis court roof structures can build these on any site where a tennis court can be constructed and where protection from the elements, like rain and direct exposure to light, is needed.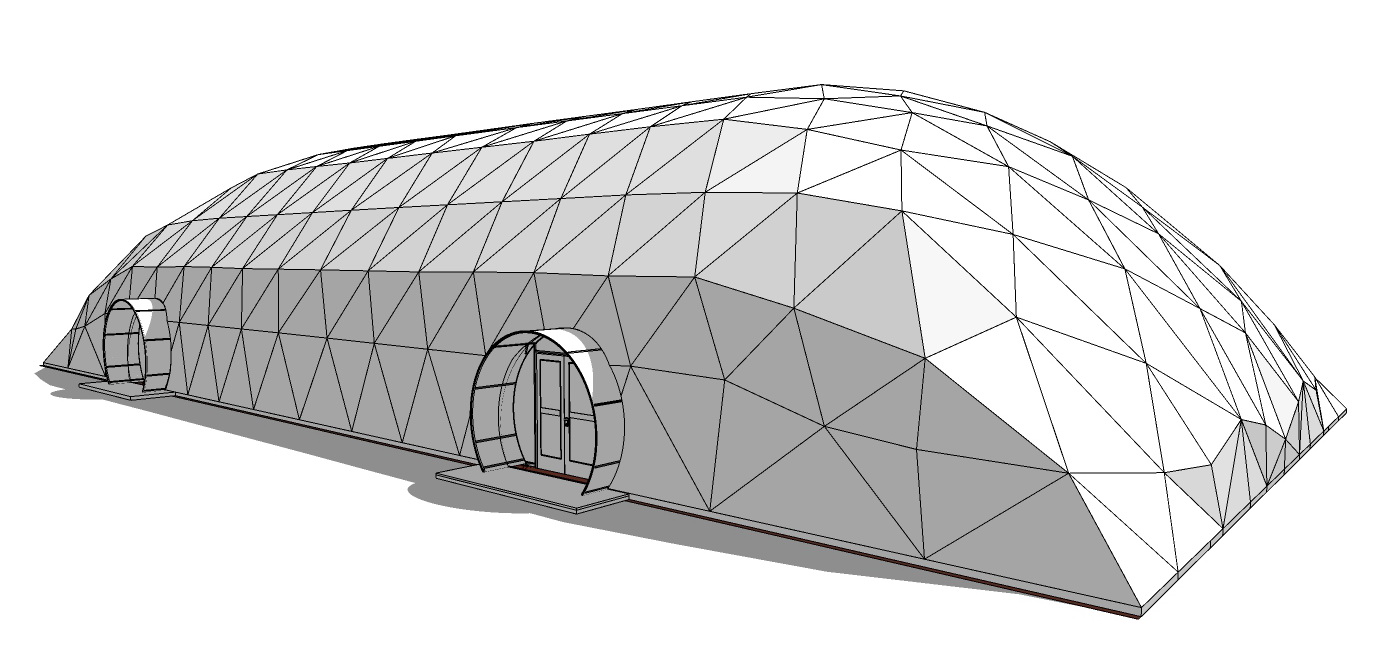 Protect your tennis court with our dome covers. Membranes used to cover GEODOMAS DOME structures are manufactured from highest quality materials from renowned European producers. All membranes are certified and their quality and performance are in line with European standards. All fabrics have certifications to fire-retardancy.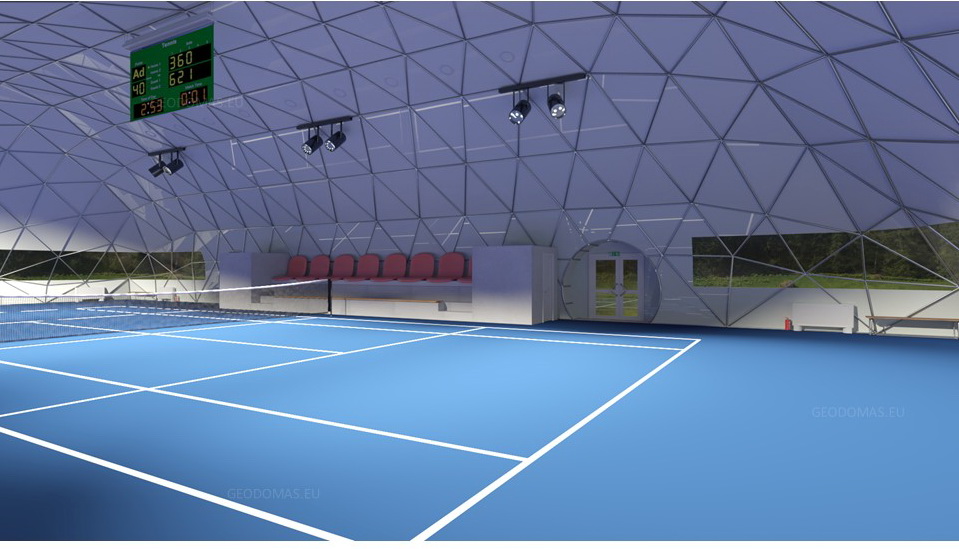 Whether you have a green-field site or are planning to renovate and cover existing courts, our designs are modular in design and can be tailored to suit any court size or configuration. This includes single courts, blocks of 2, 3, 4 or more courts.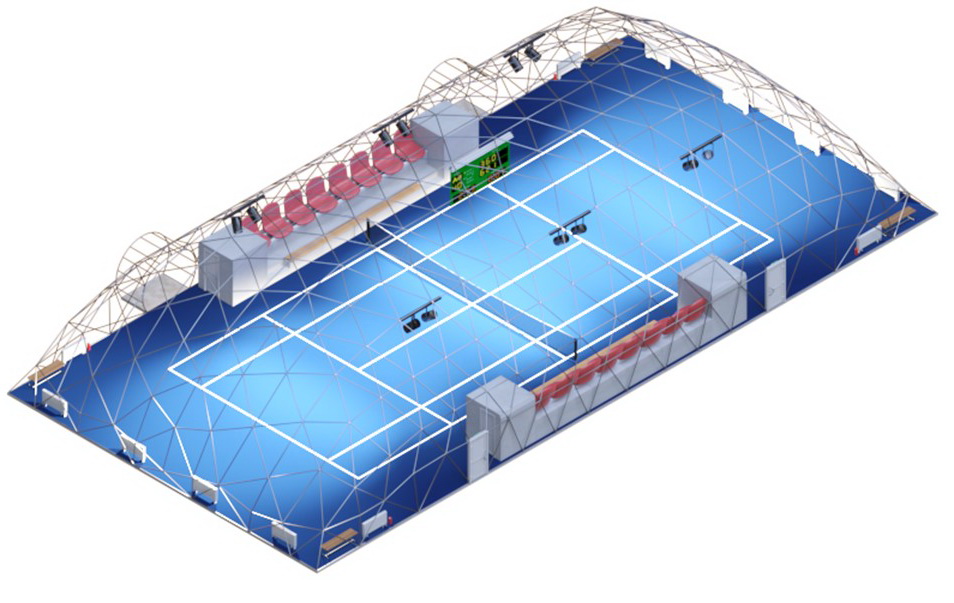 Thermo Membrane is the first thin, multi-reflector, multi-layer insulation system with all surfaces fully thermally welded together. Thermo Membrane provides an almost impenetrable barrier against infrared radiation in both summer and winter.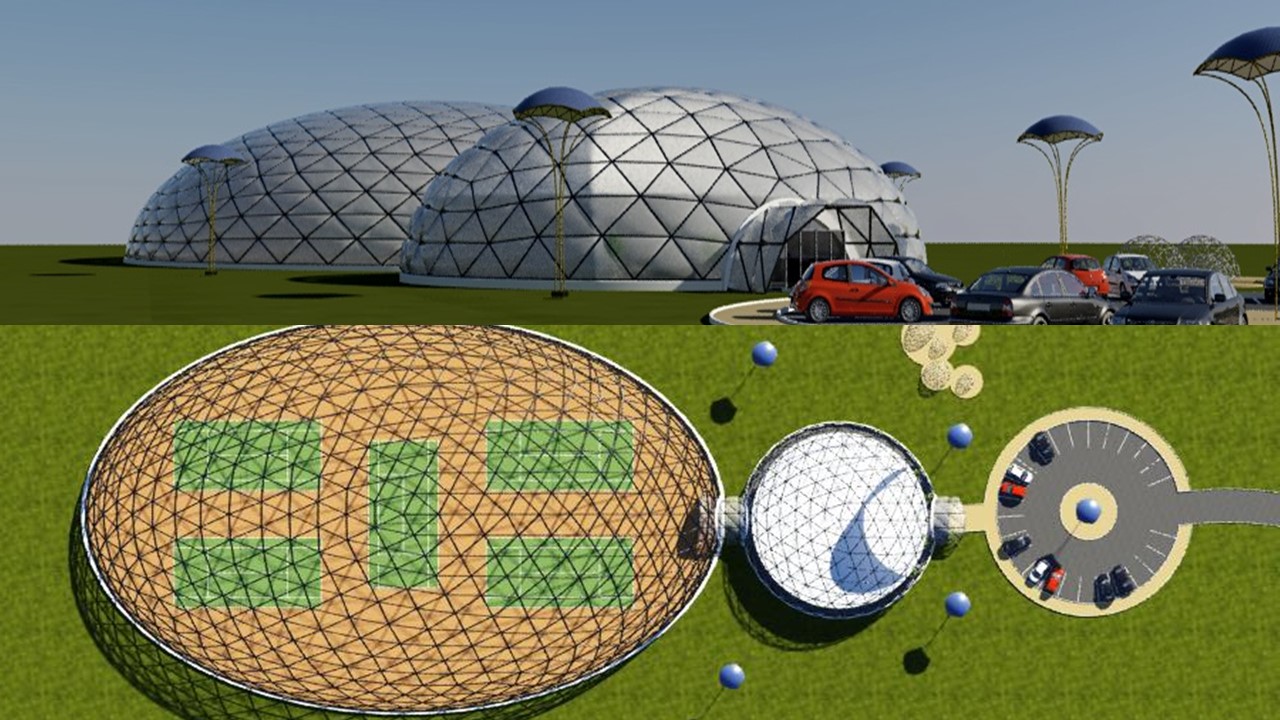 We calculate static loads, prepare technical as well as work projects. We can install, help to organize the arrangement or to train the assembly technology of our designed or produced products.
The installation of all the proposed types of supports is simple; we provide clients with drawings. We install, or help to organize the installation.
ONLINE SHOP
Portable Domes
Our Projects