Crystal Arbor LUX @ for private use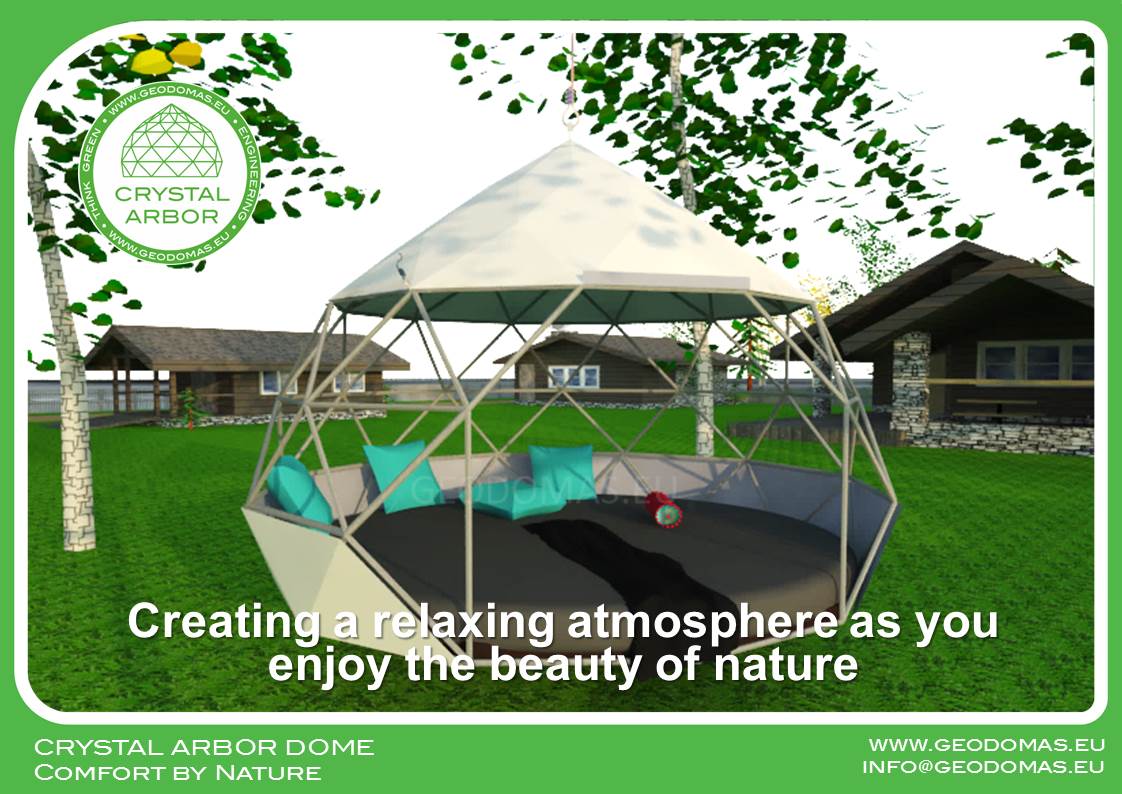 CRYSTAL ARBOUR is the perfect place to relax and enjoy your free time. This swing is a cozy, comfortable and stylish nest that is loved by families, kids and friends. Combining complex geometry and physics, the treehouse-like hanging outdoor bed dangles from a pendulum anchor that allows for movement in all directions.
The CRYSTAL ARBOUR construction is durable and very strong. Swings are covered with high-quality PVC membrane that protects from sun and rain. The inside of the building is lined with soft pillows that create a cozy and relaxing atmosphere. CRYSTAL ARBOUR can be hanged both outdoors and indoors. This unique design will not only contribute to the comfort of your home, but will also decorate it with its distinctive design.

Homes For Live